Albuquerque custom logo embroidery expertly crafted in house with ASI Custom.
No minimum order. Fast turnaround. Sew out supplied for approval. Every order is quality inspected. You can get any logo custom embroidered. We will help you decide which options are best to achieve your goals.
What type of logo do you want? Do you want the letters to be a solid color or a gradient? We offer a variety of custom logo embroidery types including Quality Lettering, Gradient Embroidery, Textured Embroidery, and 3D Embroidery.
From blanks to final, we've got your covered the whole way.
You have many fabric options (uniform or business casual). We offer everything including 100% cotton, 100% polyester, polyester-cotton mix, eco-friendly material or polo knit from all major suppliers.
We provide sew out proofs for approval to make sure we do the job right. We use polyester threads that match the Pantone colors in your sample logo file. If you want we have use specialty thread like:
metallic
multi-color
neon
reflective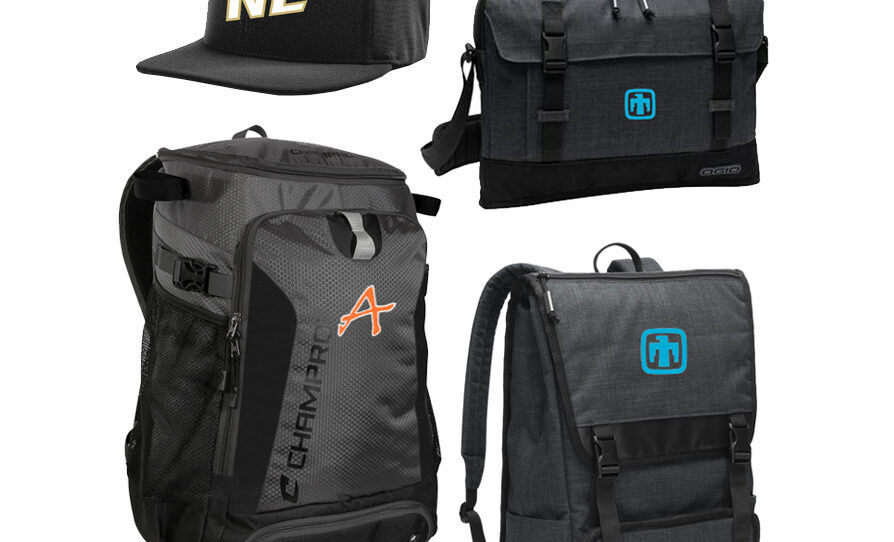 We Care from the Beginning to the Final Product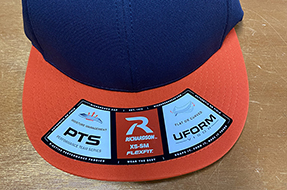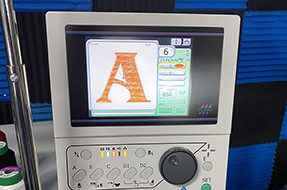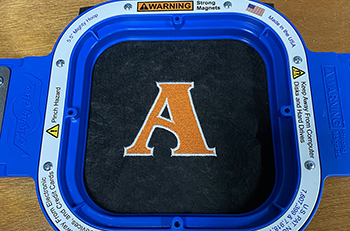 Sew-out Sample for Approval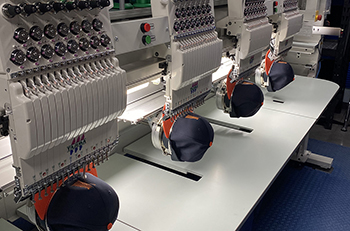 Load Blanks for Duplication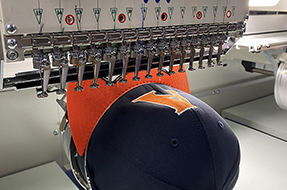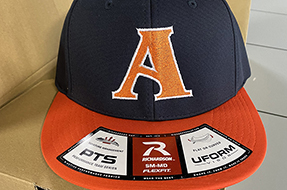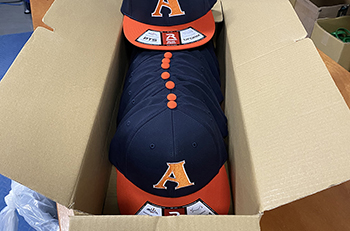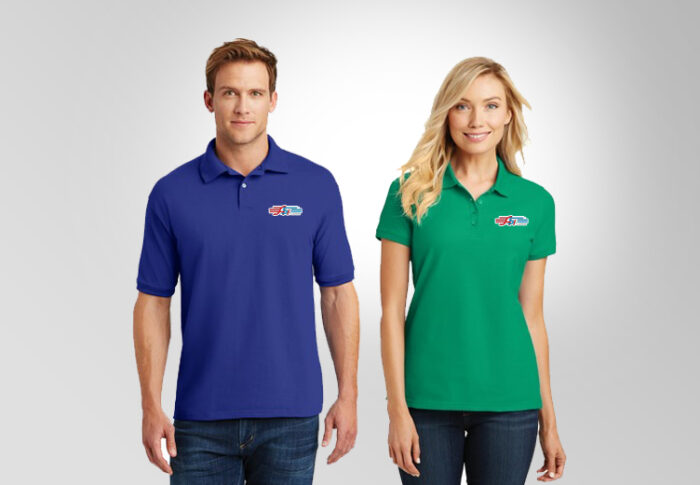 How Many do you need?
Choose your quantity with out low minimums.
Get hats or polos for your work group or the whole company. Contact us today to pick your product and let's get started.
What to Know for Embroidery
Letter Size – Letters can be no smaller than .25" or they will not embroider well.

Detail – Super fine detail will likely be compromised. Most embroidered logos are small by nature, thread is a fixed width and the fabric adds an element of compromise.

Gradients – Complicated gradients can sew very well. Keep in mind, however, that stitches do not blend, so the gradient will be less smooth in appearance than what you see on your computer screen.
What Our Customers Are Saying
I was looking for a local company to purchase some polo shirts for the staff in my department and came across ASI Custom Apparel. I saw the 5 star reviews so I decided to give them a try. The shirts came out so nice, they were inexpensive and great quality. The order came in fast and Ed was helpful and friendly. Thanks Ed and ASI Custom Apparel!"

Tamar A.
I needed just one t-shirt….a thank you gift for my sister. But as luck would have it, I was unable to physically follow through. Ed at ASI Custom immediately became involved, creating the layout, confirming the colors, even shipping the finished product to me….putting together a t-shirt better than what I had in mind. I was fortunate to be able to work with this business, and will certainly recommend ASI."

Phyllis M.
Amazing 5-Star customer service! I was fortunate to find ASI Custom Apparel through a Google search when we decided at the last minute to print t-shirts for our Hawaii Family Vacation. Ed and Keith put together an awesome design and had the t-shirts completed and ready for pickup within 4 days. I was impressed by the quality of the shirt fabric and the brightness of the logo colors and all at such a reasonable cost. Ed treated my small order of 15 shirts as if it were the most important order in the shop, such a pleasure to experience that level of customer service and professionalism. I highly recommend ASL Custom Apparel."

Wendy B.